Rack Mount Kestrel Chassis M/E/F-Series 37-slot

0228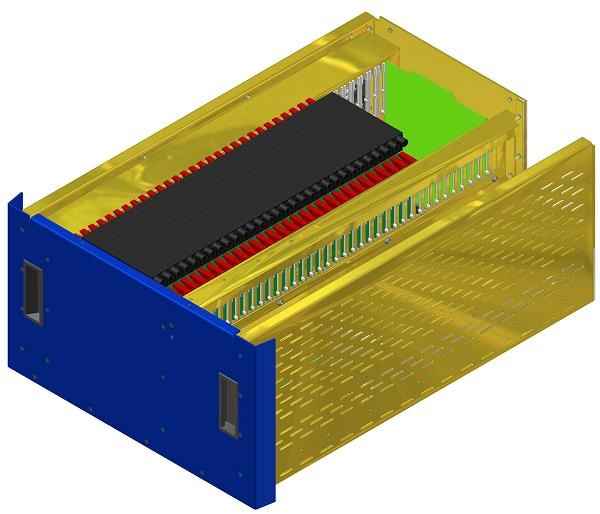 Rack Mount Kestrel Chassis 37-slots (P/N 0228)
This chassis has a 38-slot 21MX backplane of which 37 are available to the user. It also includes power supply and cooling fans. A firewire Chassis Interface Card (CIC) must be purchased to provide back-plane signals from the Kestrel to the chassis.
Dimensions: 10.5" high by 19" wide by 26" deep (267 x 483 x 660 mm)
Power: A 100-120/200-240 VAC, 47-63Hz system power supply delivers +5V@120A, +12V@10A, -12V@10A, -2V@10A, +28V@2A.
Capacity:
M/E/F-Series - 37 slot HP1000 M/E/F-Series slots
Weight: 65 pounds configured w/o M/E/F-Series boards.
Material: .100 thick aluminum.

Notes: this chassis is FCC/CE certifiable**.
---
sales@strobedata.com